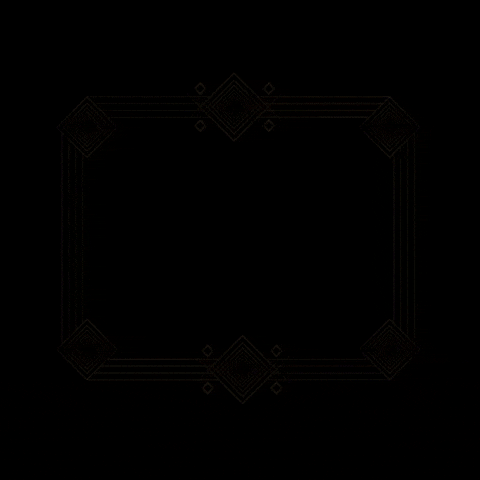 Hi,
Sorry I left you :)
I had to get my shit together. You know, my health, finances, life plans, closet organization and a proper sleep routine. More than that if I'm being completely honest. I'm trying my best not to look back at anything in a bad way, because I know that everything that has happened T O me, has happened F O R me and I'm extremely grateful for that.
Therefore, I'm going to touch on the things that I loved about the past year and I'm gonna make it quick so I can gently touch on my seed of a vision for this beautiful year ahead.
My Favorite Things from 2019
After cutting back heavily on most social media outlets, as well as tv for about eleven months. Here are my top favorite things that kept me occupied...
B O O K S
Anyone who knows me, knows that reading is one of my favorite things to do. I read about twenty books last year and although I picked some solid material, these six were my favorite. Not in any particular order by the way.
~Educated by Tara Westover
~Becoming by Michelle Obama
~An American Marriage by Tayari Jones
~The Namesake by Jhumpa Lahiri
~The Twelve Tribes of Hattie Ayana Mathis
~The Sun and Her Flower by Rupi Kaur
I also like to read the classics...here are a few that are a mainstay in my home library.
Time period reads hold me captive and I also like any book that's going to give me a couple of one liners that will help motivate me throughout my every day.
~ Passing by Nella Larsen
~ Annie John by Jamaica Kincade
~ At the Bottom of the River by Jamaica Kincade
~A Raisin in the Sun by Lorraine Hansberry
~The Color Purple by Alice Walker
~Rumi Day By Day by Maryam Mafi
C R O C H E T
I found comfort in crocheting. You can too. Here's a picture of my favorite crochet pattern that I made...
I covered an old throw pillow and that one little thing gave me something new to look forward to seeing in my bedroom. It's also very comfy. It is a simple bobble stitch. Tutorials can be found on https://m.youtube.com/watch?v+UZh--GaZdHw
I love how simple Teresa DeBrosse's projects look in any space.
P A I N T
I also made time to paint a few things. In October or November I painted this piece which I titled "Don't Forget About Me". I can't get enough of seeing her. It's in memory of my Grandma Lillian.
P O D C A S T S
Podcasts really picked me up and placed me in an entirely different space and time in 2019. I think it started with Super Soul Conversations with Oprah Winfrey and guests. That podcast kept me in the mind-frame of staying open to the world around me and being in tuned through gratitude.
Then one day a friend mentioned an editorial in the New York Times by Nikole Hannah-Jones and it took over a couple months of my life. I was so fascinated listening to the
1619 Project. Do yourself a favor... don't listen to anyone else's explanation of this five part series of our country's deep/dark history about slavery and how it came to be, check it out for yourself. This led me into researching certain things and listening to many a lecture by Mrs. Hannah-Jones and I absolutely have fallen in love with her way of breaking down facts about this country and also about being an advocate against segregation in schools (but that's a discussion for another day).
The day one of my friends placed LeVar Burton back into my life was a happy one. It's like someone opened a door to one of the best parts of my childhood and said, "Shhh...It's Story-time." What a T R E A T?! If you've never had the experience of watching him daily on Reading Rainbow on PBS (Channel 13) as a kid, by all means...don't let yourself down. Subscribe to LeVar Burton Reads. You won't be disappointed.
V A C A T I O N
I don't go on many away trips during the course of a year. So, when I do, it has to be good. In July 2019, I had the pleasure of meeting a few of my friends (Tashanna, Tianna and Divine) on the island of Turks & Caicos. If you are looking for a little piece of luxury, combined with peace, quiet and sunshine... make your way to The Shore Club, theshoreclubtc.com
Watch the attached link if you don't believe me.
M U S I C
Music truly makes the world go round. I enjoy most genres, but I like listening to some real turn up or I like to be moved to tears. There's almost no real in between. So, here's what I had on my playlist heavy. Brace yourself, there's more than a few.
If you are a New York baby raised in the 80s and 90s then Fab is a hip hop must. I live for his hood tales and Summertime Shootout 3 gave me exactly the Brooklyn candor that I didn't even know I needed.
I mean...it's Young M.A. and it's a solid album. The end
Apparently, DaBaby been around for a minute and is like seven albums in. Baby On Baby gives a refreshing new twist to rap and just when I couldn't get enough of this album, he dropped Kirk in memory of his beloved dad. If you "need some shit wit some Bop in it" these two are for you.
What can I say about Lizzo...? I absolutely love everything about her. Especially the fact that she's a turnt up sassy nerd that twerks and plays the flute. We've always been strong and we've always been here. I just feel like 2019 has been the black woman's coming out party year and I'm all the way here for it.
My baby, Wale came out with this subtle gem of an album. It had lukewarm reviews, but I always feel like he's rap-singing to me over a jazzy beat. I love the entire thing. Great driving music.
There isn't a H.E.R. album that I don't like. Not one. There's so much good music and she's definitely a leader in R&B for me right now.
I saved the best for last.
I had already heard "I Want You Around", but when my my girl, Mimi told me that this album reminds her of me, I had to check it out in it's entirety. If you are looking for something clean and smooth to soothe you, look no further. Every single track gives you those tingly up and down feelings about L O V E. Just in case one is not enough, Snoh has a few albums under her belt with the same vibe. "Feels" is another favorite.
There was so much music this year. I could literally go on and on, but I won't. :)
2 0 2 0 & B E Y O N D
We are in the year 2020. How crazy? We are literally in the future. Where the fuck are the flying cars?! Just kidding. I prefer the simple things anyhow. I'm also glad to be here to experience this world of ours. We take so much for granted daily. Nothing is promised. The time is now and I don't intend to waste it. You shouldn't either. Just go on and do it all. Here are the amazing things that I have to look forward to...
- Turning 42 and still looking like a whole D I M E lol
- A brand new bullet journal! You have no idea how much joy this one thing brings me. All the clean pages. I've been working on it since October. Maybe I'll show you in a later post.
- Saving my fucking money. No really, I promise this time.
- Mother & Son trips with my baby and spending good time making new memories.
- My new family project. This one fills me up with so much elation.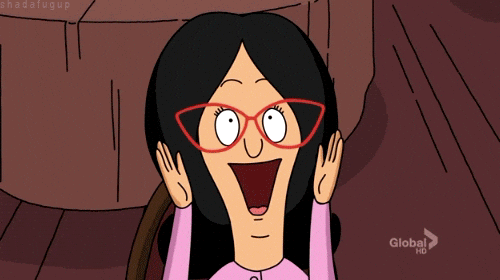 - I T A L Y!!!!!
- Also, learning Italian. This has already begun. Such a fun daily goal. Pick a language and do it. Duolingo is the app that I like to use, because it's free and pretty easy.
- Finally, I'm looking forward to new books, documentaries, new music, more crochet projects, journaling (which I see in not a real word), cooking and Netflix and chilling with my damn self until the spring.
Friends, don't forget to take time out for yourself just to breathe and be. If it don't feel right, save yourself some time and energy and just don't do it. Take it easy and do the things that you enjoy. I used to hate when my mom said it, but "Choose your friends wisely". Be kind to the people you love and the ones around you, but be the B E S T to yourself. Lastly try to put your best foot forward in all you do. Just keep on shining.
Felice Anno Nuovo
S E M P R E,
Jas